ibis Styles Nieuwpoort
Book your stay at
ibis Styles Nieuwpoort now!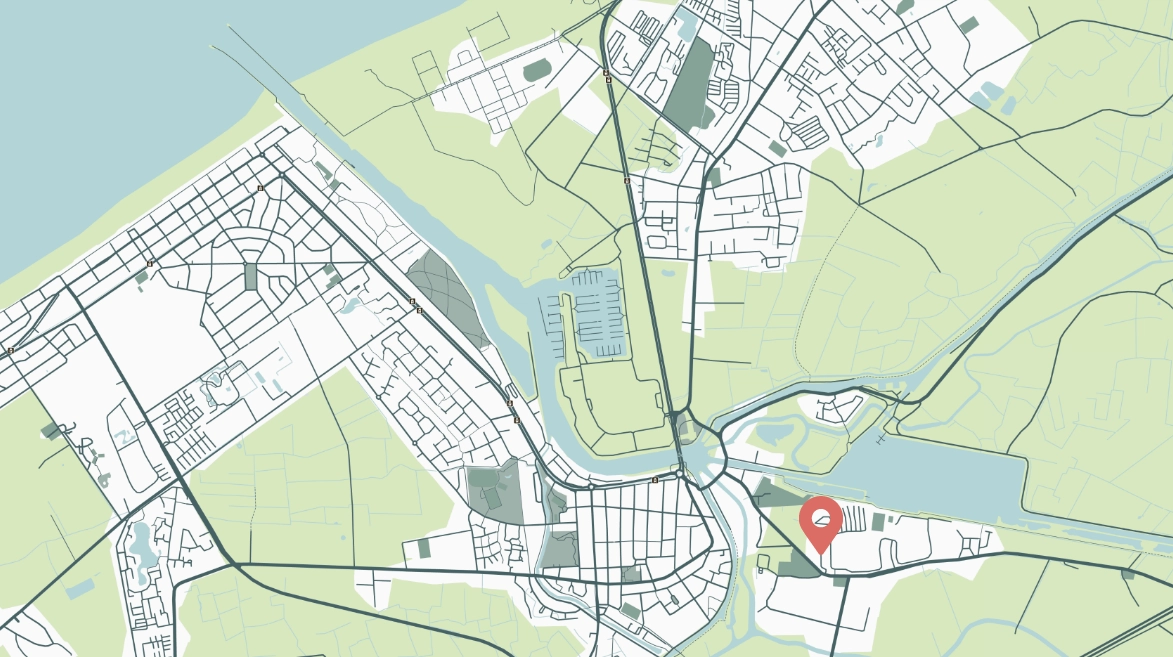 Westfront Visitor Center I 1,4 km
At the interactive visitor center of the West Front Museum, you will discover the story of the destruction and submergence of the city during WWI. During your visit, be sure to take the elevator up to the King Albert I monument and enjoy 360° views of the sea!
Jeanne Panne I 1,9 km
Jeanne Panne was a working-class woman who lived in Nieuwpoort in the 17th Century and was burned at the stake because of a wrongful accusation of witchcraft. At the Tourist Office, you can find a fun quest around Jeanne Panne, perfect for kids!
Petting Zoo De Lenspolder I 2,3 km
At this petting zoo you will learn all about farm life in a playful way. At this petting zoo you will learn all about farm life in a playful way. You will also find a marked hiking trail to explore the entire domain.
MarinaI 2,3 km
Did you know that the Nieuwpoort marina is the largest in Northern Europe? You can find it at the end of the Havengeul and continue walking along the Ijzer until you reach Nieuwpoort-City. Highly recommended!
Nature reserve The Ijzermonding I 3,7 km
This nature reserve is the only one in Belgium where the fresh water of the Ijzer mixes with the salty seawater, providing a biotope for plants and animals. It is also a resting place for seals so who knows you might spot one!
Staketsel Nieuwpoort I 4,8 km
Where the iron flows into the sea, the river is flanked by two palisades. Both promenades are an attraction for tourists who come to enjoy a breath of fresh air or for those who enjoy sea angling.
Nieuwpoort-Stad I 1,8 km
Discover the historical charm of Nieuwpoort-Stad, where cozy streets lead along boutiques and local shops. This city breathes culinary delight with an abundance of delightful restaurants and brasseries.
Nieuwpoort-Bad I 4,6 km
With numerous brasseries, ice cream parlors, and lively activities, Nieuwpoort-Bad is the perfect place to relax and enjoy the dynamics of the Belgian Coast.
Spaarbekken I 2,6 km
Explore the versatile Spaarbekken in Nieuwpoort, once a brickworks and sand quarry. Now, the right bank area offers various water activities for a delightful escape along the Yser.
Ibis Styles Nieuwpoort is a 3-star superior hotel and has 97 rooms in 3 different room types from 2 to 4 persons. Each room is equipped with comfortable beds, air conditioning, TV and a bathroom with shower. At the hotel you can relax in our wellness with indoor pool, sauna and hammam. The bar with outdoor terrace is the ideal place to linger with a snack and a drink.
Planning a meeting or seminar? We have 2 modern meeting rooms for up to 100 people!
Book now
Breakfast
7am-10am (weekends: until 11am)
Parking
137 parking spaces
Room types
4 different types
Breakfast
7am-10am (weekends: until 11am)
Parking
137 parking spaces
Room types
4 different types
Frequently Asked Questions
Alexandre Biron
2023-10-24
Hôtel pas trop mal situé avec piscine petit déjeuner copieux
Vriendelijke desk Goed ontbijt Leuke attentie op de kamer
système de parking très surprenant
Heel mooi en netjes hotel. Heel vriendelijk personeel.
Hotel agréable à la jolie architecture. Chambre spacieuse et très propre. Par contre, selon moi, il manquait une penderie, un frigo et une table. Choix varié au petit-déjeuner et en quantité suffisante. Vu le nombre de clients, 'il serait opportun de doubler le buffet pour éviter les files d'attente. L'espace wellness est agréable et propre. Il conviendrait de prévoir des horaires sinon trop de gens dans la piscine avec trop peu de transats et beaucoup de bruit. Pas de surveillance, donc des enfants plongeant imprudemment malgré les pictogrammes d'interdiction. Pour moi, l'espace wellness devrait être réservé à partir de 16 ou 18 ans pour en faire un lieu réellement propice à la détente. Quant à l'emplacement, l'hôtel est à 4km de la digue et du centre-ville.
Goede kamer en ontbijt
Mooie ruime kamer . Proper . Lekker ontbijt. Vriendelijk personeel.
Bart Van Kerckvoorde
2023-10-10
Prijs kwaliteit een topper. Vriendeljjk personeel en ook hondvriendeljjk
Say hello!
Do you still have questions or would like to receive additional information about the hotel? Please feel free to reach out!
"*" indicates required fields